Are you interested in moving to the United States to live? Have you heard about the diversity visa lottery? Did you know you can enter the lottery free of charge?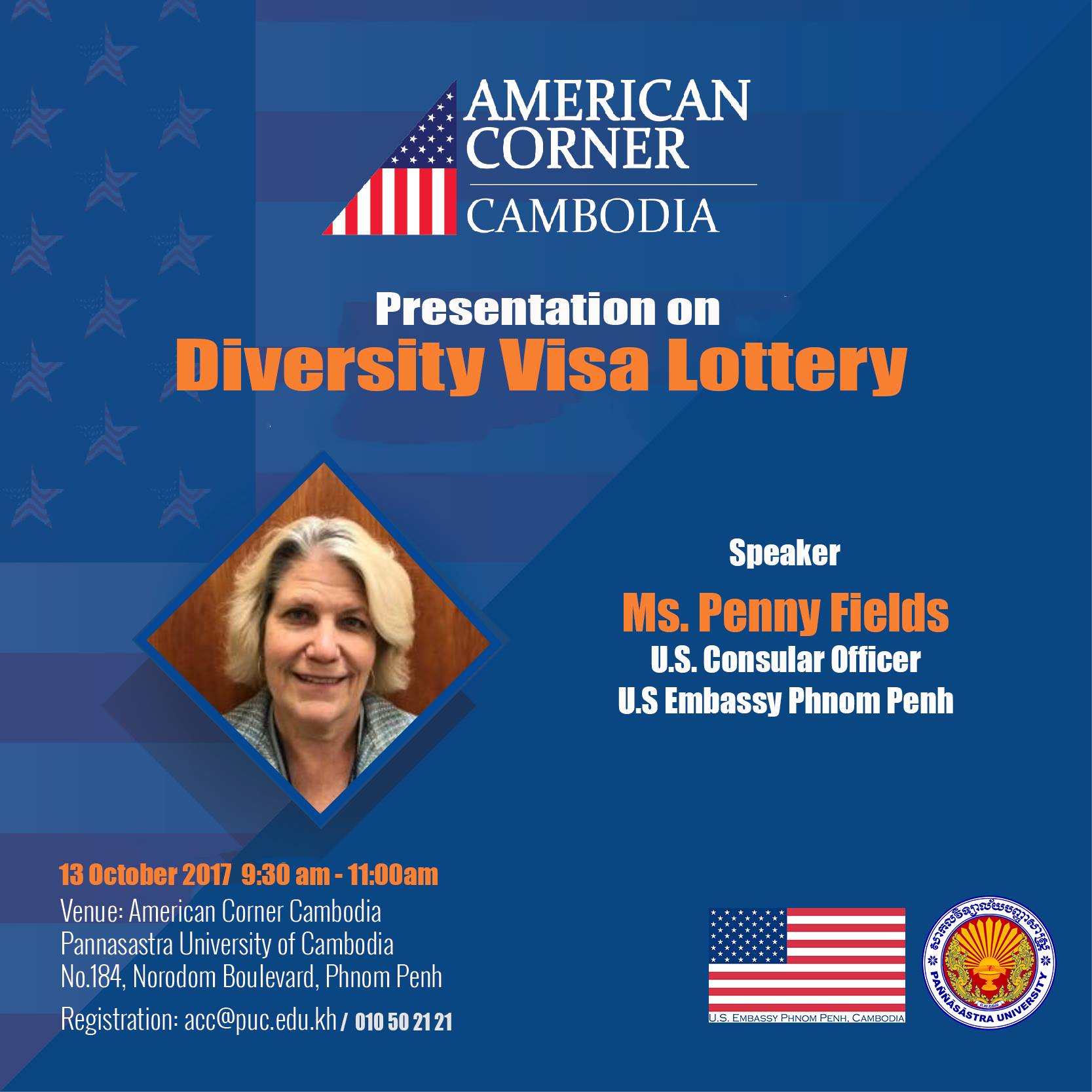 SPEAKER'S BIO:
Ms. Penny Fields is a first tour consular-coned officer who came to the State Department from five years with Peace Corps. Previously, from 2011 to early 2015, she served as the Peace Corps Country Director in Cambodia and left Phnom Penh to help launch Peace Corps Myanmar. She arrived at post on August 3rd and is part of the consular section in the Immigrant Visas unit.

Penny practiced law in Seattle for nearly a decade and prior to that, worked for Peace Corps in Gabon, Poland and Niger. She also taught for three years at a University in Bangkok, Thailand. Originally from a small town in Florida, Penny has a Bachelor of Arts degree from Flagler College in St. Augustine Florida, where she majored in Philosophy/Religion and English. In addition, she holds and M.S. in Development Management from the American University's School of International Service and a J.D. from the University of Washington.