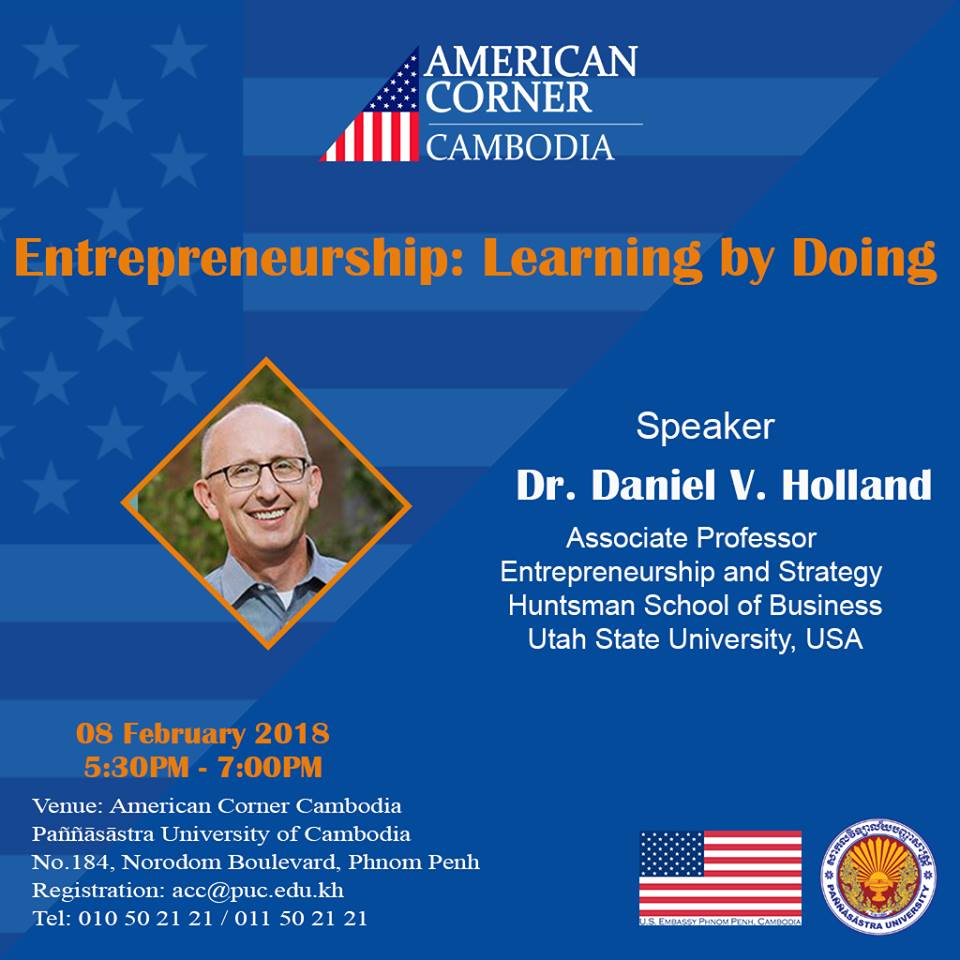 SPEAKER'S BIO:
Dr. Daniel V. Holland is an Associate Professor of Entrepreneurship and Strategy at the Huntsman School of Business at Utah State University. He is currently teaching as a Fulbright Professor in Kyoto, Japan at Doshisha University and Kyoto University of Foreign Studies.

His research centers on entrepreneurial decision-making with a particular interest in the factors that affect persistence.  He has also participated in research related to ethics, creativity, and entrepreneurship pedagogy.  His papers have been published in a number of journals, including Entrepreneurship Theory and Practice, Journal of Business Ethics, International Small Business Journal, and Small Business Economics.

Dan enjoys teaching entrepreneurship, strategy, and management courses at the undergraduate and graduate levels.  He received his Ph.D. from Indiana University and his MBA and BS in engineering from Brigham Young University. Prior to joining academe, he worked for a dozen years in a variety of engineering, marketing, and management roles in the high-tech industry.