It is a new field that has the potential to improve English language teaching.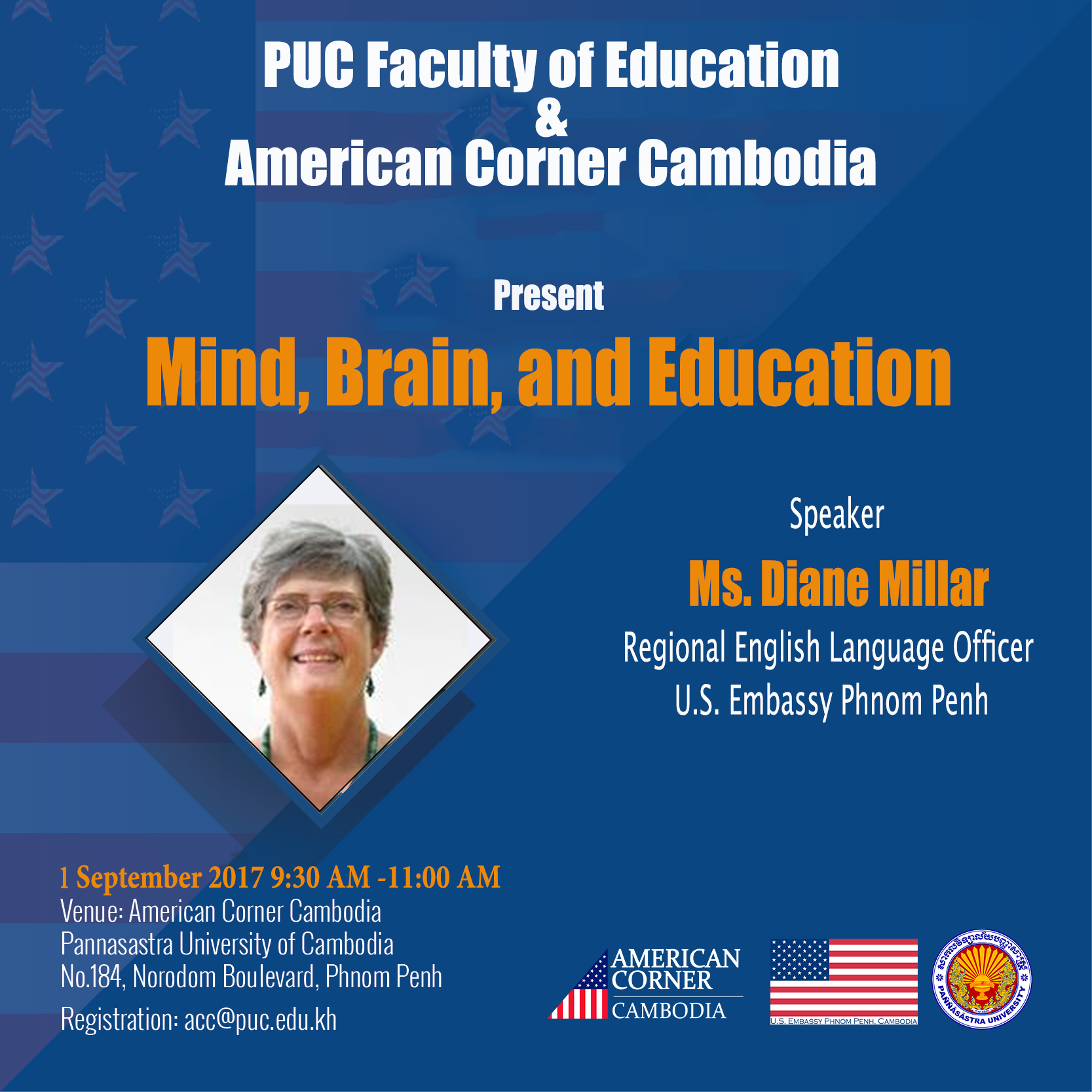 SPEAKER'S BIO:
Ms. Diane Millar, English Language Officer (RELO) Diane Millar received her B.A. in English from McGill University and her M.A. in Linguistics, from the University of Surrey, UK.  She started her teaching career in Istanbul in 1987 and she taught students in Oman, Malaysia and Canada for six years.  In addition to teaching, Diane conducted research on adult ESL literacy, and published a book Making Choices on workplace literacy.

In 2000, she became an English Language Fellow for the Department of State in Nicaragua, and she then continued as a Fellow, designing and conducting teacher training projects, in Lebanon and the Republic of Georgia.  She worked as an ELT consultant and English Language Specialist in Qatar, Cote d'Ivoire and Guinea.

In 2009 Diane joined the Department of State as a Regional English Language Officer and she has served in Dakar, Senegal and New Delhi, India.  In 2015 she opened the new Regional English Language Office in Hanoi, Vietnam, where she is now responsible, with her team, for managing the U.S. government's English language programs in Vietnam, Cambodia, Laos and Brunei.